Special Announcement from Peacebuilders:
"Actions for :The Northeast Earthquake and Tsunami Disaster in Japan"
PB has just mobilized our staff members to help people suffering from the worst disaster. A powerful earthquake triggered a tsunami flattened many parts of the northeast coast line on the Pacific side of Japan on 11th March 2011.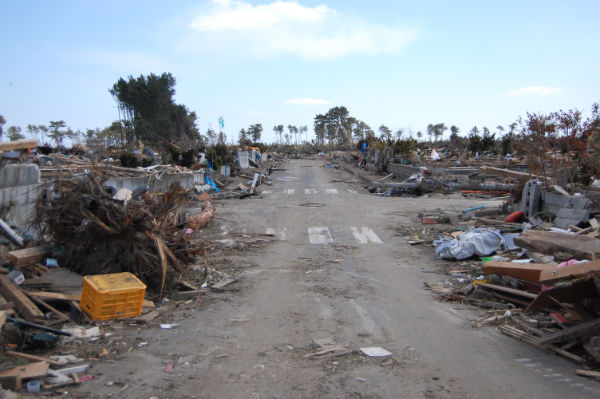 Our operation includes:
Āú Jointly with resources from Relief International, a U.S based NGO, distribution of warm clothing, bottled water, hygiene items etc all needed as immediate essentials of people of Iwaki city where people face severe shortage in basic essentials arising out of logistic bottleneck for supply of aid items associated with harmful rumors related to radiation leaks from the nuclear power plant in Fukushima prefecture.
Āú Also ,in collaboration with Japan Platform, an association of NGOs, PB is determined to carry out a series of needs assessment in order to identify supplies in shortage needed by displaced people in shelters and villages located in the coastal areas in Iwate and Miyagi prefectures, and to fill gaps in supply and actual demand as much as possible as material supports.
Similarly, PB will carry out the following activities:
-To support those who live in such area/districts as provision of temporary houses are in progress for rebuilding their living through providing needful supports highlighting possible path and road map for rebuilding their livelihood in long run.
-On March 24th, one of staff members of PB left Hiroshima joining lo other staff member in Tokyo and started activities in Iwaki area from the next day, and this operation will be continued as appropriate.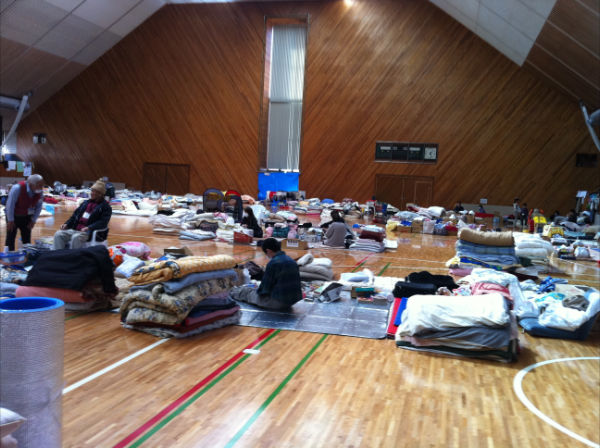 Peacebuilders was born in Hiroshima, a city, most successfully rebuilt, and by mobilizing PB's rich professional expertise in the various field of peacebuilding related activities in many a number of the post conflict countries, We, Peacebuilders assure all out efforts helping people for recovery in longer term.
We wish to extend our special thanks as well to those who made the following contributions:
Messrs Osaka Fukusou kabushiki kaisha for 1000pcs of warm clothing.
Asahina Dental Clinic in Saitama.
Hearty Wants Co.,Ltd.
Nafuko Corporation, Seifu-shinto
Imai Corporation
News & Communications INC.
Ā@for various material and volunteering supports
Donation
Thank you for helping Peacebuilders to make a better world. Anyone can be stricken by natural disaster at any time and anywhere. Challenges that Peacebuilders today tackle is to extend timely and most effective assistance to people. Your contribution, regardless of the figure, will be there in bringing much needed help to those in need.
Helping PB's operation, you will kindly post your donation to the following account:
Account name: Peacebuilders
SWIFT/BIC code:HIROJPJT
Brunch Number: Head Office (001)
Account Number/IBAN:1-3556132
Bank name:Hiroshima Bank LTD.
Address:3-8, Kamiya-cho 1-chome, Naka-ku, Hiroshima 730-0031, Japan