@People build peace. PB places its emphasis on nurturing the future peacebuilders.
2008 Activities
Hiroshima Peacebuilders Center Project
Received a recommission again from Hiroshima University of gPilot Program for Human Resource Development in Asia for Peacebuildinghcommissioned by Foreign Ministry
PB, as a cooperation organization of gPilot Program for Human Resource Development in Asia for Peacebuildingh which Hiroshima University received a commission from Foreign Ministry, has established HPC (Hiroshima Peace-building human resource development Center) jointly with Hiroshima University Peace Science Research Center, and contributed to develop specialists in International peacebuilding.
PBSO Workshop: Bearer of peace from United Nations hosted a workshop in Hiroshima.
The 1st workshop of CoP (Community of Practice), a network of professional peacebuilders who belong to PBSO (United Nations Peacebuilding Support Office) was held in Hiroshima, and 25 U.N. workers who are working in the front line of peacebuilding gathered here in Hiroshima, which has recovered to a clean and green city from the war's devastation and become a world famous international peace city.
The 1st members of HPC joined as regular members, and some of the 2nd members who are going to start training course also joined as observer in the workshop. Peacebuilding human resources produced in Hiroshima are becoming a member of the world peacebuilding network as adaptable fighting potential who will act in the front line.
'Workshop' can be defined as a training course which all the participants are expected to join actively. This time, 25 participants will break into several teams by region they are working or by organization they belong to and each team will make a presentation. After that, all the participants will have a lively discussion about the presentations they made and their future efforts.
Nov.18th@Lecture 'Africa Development Issues'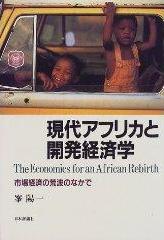 A lecture meeting was held inviting Mr. Yoichi Mine, an associate professor of Osaka University, who is familiar with Africa development economy.
He made a presentation about the increase in HIV-infected patients and food issue speaking about the current social and economic condition of Africa.
After the presentation, an active discussion was held including Q&A session.
Theme : Africa Development Issues
Lecturer: Yoichi Mine iAssociate Professor: Osaka University Global Collaboration Centerj
Organizer: NPO PeaceBuilders
Date: 2008/11/18 (Thurs.)
Venue: Cafe Paco