In order to make intellectual contributions toward the peacebuilding activities, PB conducts research project related to peacebuilding.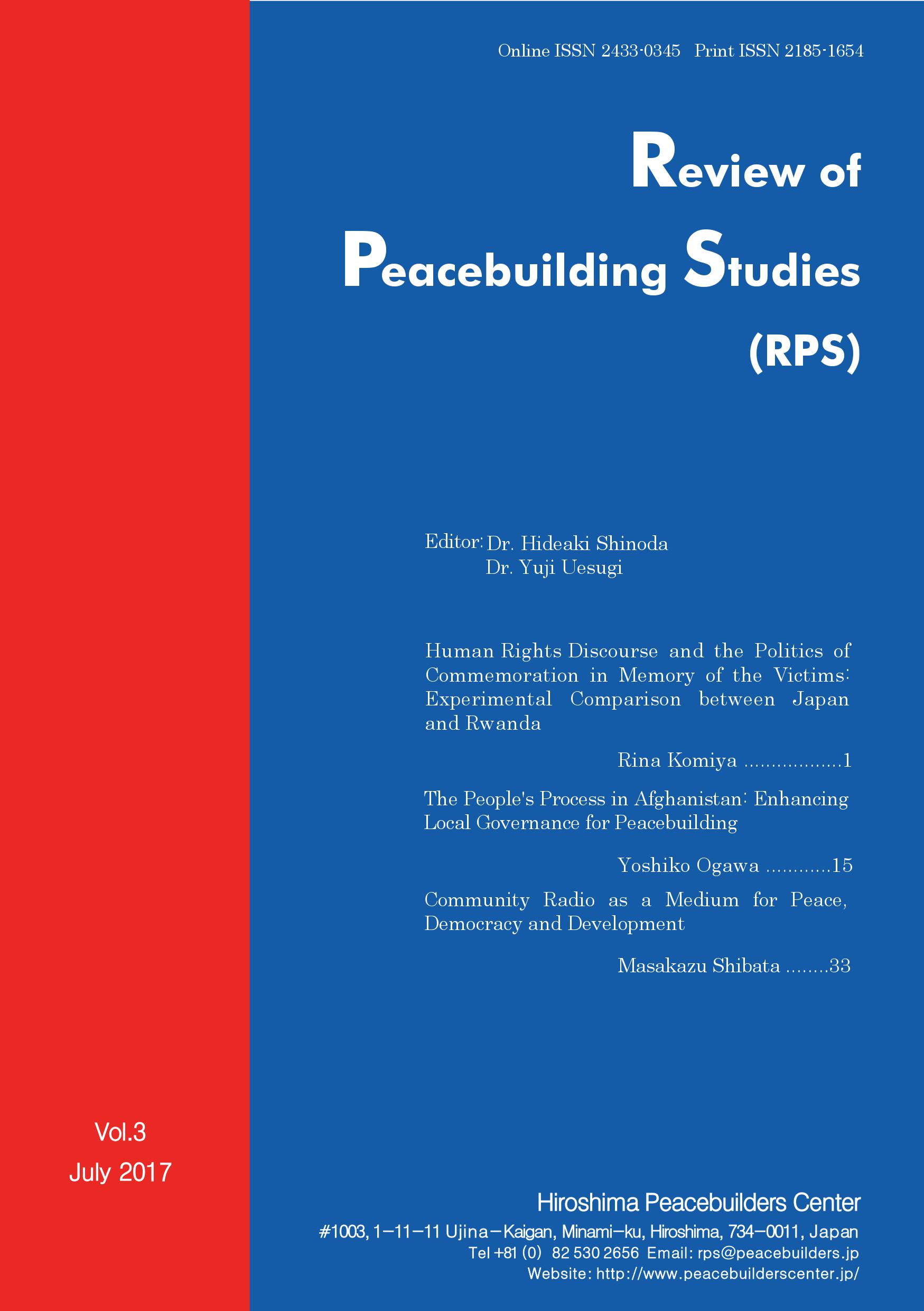 ĀwReview of Peacebuilding StudiesĀxĀiRPSĀj



ĀiOnlineĀjISSN 2433-0345
ĀiPrintĀjISSN 2185-1654Ā@Ā@
Review of Peacebuilding Studies (RPS) is a peer-reviewed journal published by Peacebuildiers (PB) for the multidisciplinary subject field of peacebuilding.
RPS seeks to publish articles and book reviews on subjects relating to a wide range of peacebuilding activities. It aims to be a conduit between theory and practice.
Download (PDF)